Holidays in Mykonos – 2020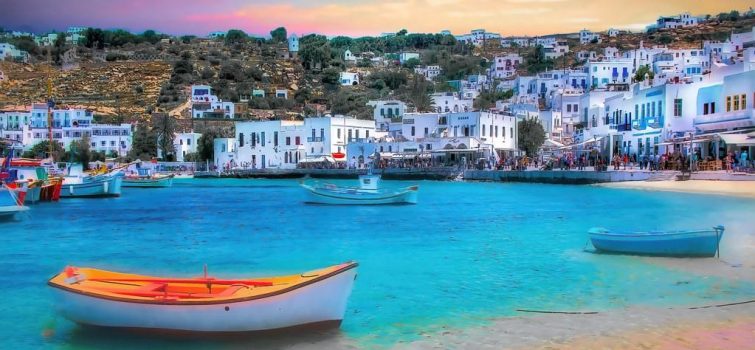 So what if Covid-19 made our life more challenging and unpredictable? Holidays in Mykonos in 2021 is still a popular tourist choice all over the world, whether you like to party or just relax and enjoy.
This Cycladic island has evolved into one of the favourite destinations for travellers from all over the world. it's well known that Mykonos holidays provide some of the best beach days in the Aegean Sea and one of the most popular destinations that travellers go there for weddings, bachelor parties, sailing or even for their honeymoon.  So, whatever your reason for visiting Mykonos, it will be an unforgettable experience for most visitors, most of whom return again and again.
Bachelor Party in Mykonos
Mykonos is very popular among friends who want to have their bachelor party there. It's easy to find information regarding bachelor parties in Mykonos. After all, you will never forget your experience on this island. Every summer the island's bars and clubs host some of the wildest parties in the world. These parties are so wild that you could say that "What happens during Mykonos holidays, stays in Mykonos". Even though some people refer to it as the Ibiza of eastern Mediterranean, the truth is that this Aegean island portrays a different character. You will not find there drunk British and north European tourists. Instead, posh girls and boys stroll along freely before they head to one of the many popular bars of the island to party until early morning. Scorpios, Nammos, Cavo Paradiso, Guzel, Caprice and many more are at a walking distance from Adorno Beach Hotel & Suites and are open everyday from May till September, hosting famous DJs and party-goers from around the world.
"The Island of the Winds" is the perfect choice for anyone to party before tying the knot.  If you're still contemplating on where to go, we assure you that Mykonos holidays 2021 will be an unforgettable experience and just a summer weekend visit will convince you of the above, as you will see many girls and boys enjoying the finest clubs on the island. From relaxing at the beach front in Psarou until the best table seat in Nammos – with its famous afternoon party – and from the restaurant of the famous Turkish fry cook Salt Bae until the sunset in Scopio and Alemagou and dancing till morning in the alleys, Mykonos is the place for some of the most hot and historical bachelor parties in the world.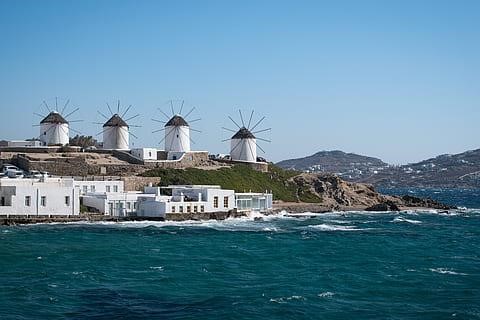 Honeymoon in Mykonos
Holidays and honeymoon in Mykonos in 2021 go hand in hand. This famous Greek island is a romantic destination and with hotels such as Adorno Beach Hotel & Suites this is the best place for an unforgettable honeymoon. You will have a remarkable time there, from romantic sunsets with the best food inside the hotel or in one of the wonderful restaurants at the beach of Ornos (next to our hotel) until strolling down Little Venice and from shopping in Matogiannia until drinking cocktails and watching the sun set in Scorpios.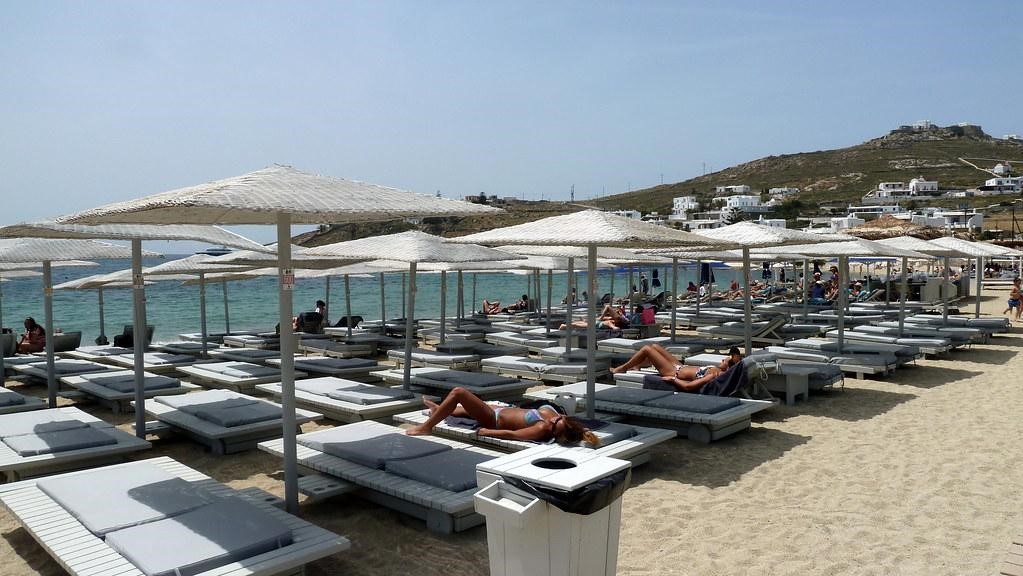 Sailing in Mykonos
Though it may not be known to many, a lot of visitors go for holidays  Mykonos each year to discover the Aegean sea on a sailboat. Our staff in Adorno Beach Hotel & Suites, the best place to stay in Mykonos, will help you in sailing arrangements. Most of the properties on the island cooperate with agencies and sailboat owners (catamarans, sailboats and engine boats) that will accommodate your visit to places that are not accessible by road. For the more daring, you can visit nearby Aegean islands like Tinos (for a quick afternoon meal in the famous Thalassaki) or historical Delos that offer unforgettable times due to their diversity and scenery. Over the last years many people during their holidays, use Mykonos as a stopover island of a sailing tour around Cyclades and beyond. Whichever way you choose, sailing in Mykonos will be an unforgettable experience for you and your friends. Boat rental companies can accommodate you not only with a transport means, but also with an experienced crew so you can have a stress-free time during sailing.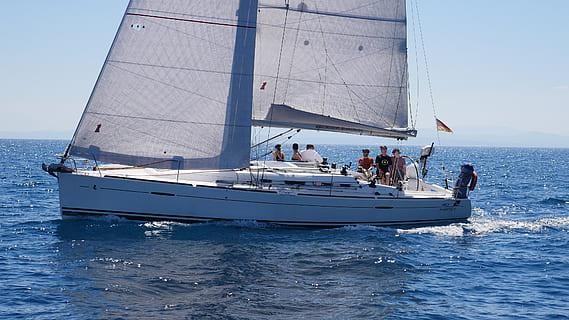 You can do your own research for bachelor parties, honeymooning and sailing in Mykonos. Now in 2021 the Island of the Winds offers options for all tastes. If you haven't visited Mykonos before, schedule a lifetime experience. If you have visited Mykonos before, then you know that the right search can satisfy even the most demanding visitor. Staying in hotels like Adorno Beach Hotel & Suites, with an experienced and friendly staff, will make you feel safe that our tips and guidance will make your Mykonos holidays 2021 even better.